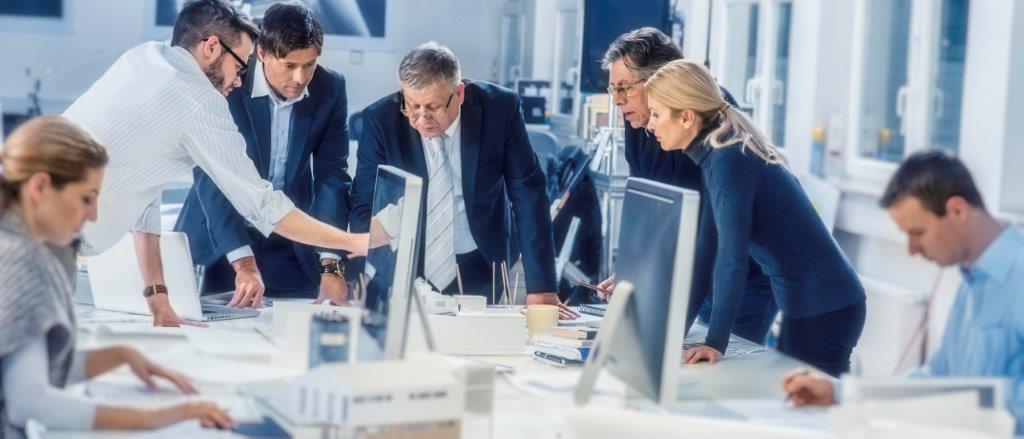 Testimonials
Delee is fascinating and inspiring! You gave me tools that I'll be able to incorporate very easily and quickly. Good concrete tools to use! … Offered lots of practical advice and had the sources and experience to back it up … Very good speaker and resource. Excellent. This is very high level executive material. Thank you! Insightful and enlightening! Fabulous exercises! Very informative, new ideas, new process – well done! …  Delee provided solutions and not just information. Every women should spend at least a day with Delee if she wants to get more out of her career, and life in general … This seminar was most useful in raising awareness of various issues … Keep up the fantastic work! Interesting topics, interesting information! I would highly recommend this to others." Seminar participants.

I was fortunate to be given Delee Fromm's name as a possible speaker for an upcoming women's event we were hosting at Rotman School of Management for the Executive MBA students and alumni.  From the first moment I made contact with Delee, I knew she would be a powerful speaker and presenter of gender bias issues in the business world.  With her unique background in both law and psychology, she is able to bring forward the art and science of how to approach and navigate the challenges we all face in our day to day lives.  Both entertaining and knowledgeable, Delee is at the top of her game and a trusted expert in this field. 
Rocca Morra Hodge, Director, Career Services EMBA Programs, Rotman School of Management 
Delee makes an impact wherever she goes and has a positive affect on everyone she meets. I have attended numerous interactive sessions that Delee has conducted for the members of Young Women in Law and have observed first-hand the difference she makes in the lives of the participants and specifically my own career. She has presented on such topics as networking, negotiation skills, recognizing gender bias and using social intelligence for success. Delee is extremely knowledgeable, compassionate, inspiring and passionate;  her experience as a psychologist, author and lawyer enables her to help women recognize issues and opportunities that many were not even aware were present. She is a fantastic coach and has been a wonderful source of support for YWL. I highly recommend working with Delee in any capacity.
Mariana Fonar, President of Young Women in Law
Delee is a powerful and engaging speaker and is an expert on her subject matter. She takes time to understand her audience, which at Blakes includes a diverse group of women clients and our lawyers. She tailors her material accordingly to ensure her workshops are both tactical and impactful. We have worked with Delee for many years and the feedback we receive is consistently positive.
Caitriona Robinson, Director of Business Development, Blakes, Cassels & Graydon LLP
Delee draws on her unique background as a lawyer and psychologist to provide workshops with the perfect combination of science, data, and personal experience. She is a superb presenter and workshop facilitator who focuses on engaging her audiences. Our staff and student participants gave her rave reviews! Importantly, Delee is also a pleasure to work with behind the scenes. She is always organized, responsive and professional.
Alexis Archbold LL.B, Assistant Dean, J.D. Program
Delee runs a great interactive, information and highly enjoyable workshop on Negotiation Skills. Her session works for disparate groups in an organization and leaves everyone more aware of key negotiation approaches. I highly recommend her!
Susan Clarke, Director of Professional Development, Gowlings LLP
The Ryerson Law Practice Program is an Ontario licensing program that prepares law graduates for licensing. We collaborated with Delee to create a helpful series of online presentations and resources, based on her years of experience in law and coaching and based on her earlier book, Advance Your Legal Career: Essential Skills for Success.  Through these resources and associated exercises, our Candidates developed their skills and competencies in the areas of clear and confident communications; listening skills and non-verbal communication; and conducting effective presentations.  Throughout our engagement with her, Delee was professional, knowledgeable and sought to always better understand our program requirements and adapted her own learning and style towards our needs.  She was also, quite simply, a delight to work with as an individual. 
Gina Alexandris, Senior Program Director, Ryerson Law Practice Program
Delee's insights into negotiation in a gendered context are invaluable. I have found her ability to pinpoint how to move forward as a lawyer using the best negotiation skills possible very helpful in terms of smart career moves.
Suzanne Deliscar, Lawyer-Linguist, Deliscar Professional Corporation
Delee is a calm but passionate advocate for the advancement of women. Her personal coaching style is personable and knowledgeable and she offers great insight, effective strategies and communication techniques for women to advance their corporate leadership positions. She provides heightened self-awareness around negotiation styles so that her clients can recognize and build on their own style to become more successful and confident every day.
Judy Wityszyn, Microsoft
After six years in the business world, I sold my online company and was seeking coaching on returning to the practice of law.  Delee's advice and mentorship was invaluable in helping me secure the position I was looking for and in the field I wanted.  Returning to a firm after 6 years as an entrepreneur was more difficult than I expected.  Delee was a constant support.  She always picked up the phone.  She always replied to my email.  She helped me gain my confidence and set myself up for my best performance as a lawyer.  I will owe much to her and her latest book as I embark on my new career.
Amelia Phillips LL.B, Associate, Boghosian + Allen LLP
Delee is a brilliantly talented and experience coach in the areas of leadership, conflict and negotiation. As a senior executive and woman in the business world, her coaching has had a significant impact on how I view and demonstrate my leadership skills.
Kerry O'Hare, Senior VP, Controller, Oxford Capital Partners, Inc.
Delee has provided me with personal coaching and also led a professional development training for a mentorship program I run for women. In all my interactions she was professional, personable and provided good value. I could not have been a more satisfied client. Delee not only has a deep working knowledge of women and negotiation but she delivers the information with a sense of humour accompanied by colourful anecdotes. She did all of this while being a good listener, gracefully handling all questions and encouraging discussion. And I found her interest and commitment didn't stop when the session ended. I would highly recommend Delee as either a coach or as a trainer.
Betty Ann Heggie, Womentorship Program Founder, Edwards School of Business
Clients
AG (Government of Ontario)
AIA Philadelphia
BMO Financial
Bell Canada Ltd.
Bell ExpressVU
Bentall Kennedy
Blake, Cassels & Graydon LLP
Boehringer Ingelheim
BLG LLP
Canadian Bar Association
Canadian Medical Association
CREIT
CREW
CREW Toronto
CREW Philadelphia
DOJ (Federal Government of Canada)
D+H Financial Solutions
GE Capital
Gowlings LLP
Harter, Secrest & Emery LLP
Health Canada Ottawa
Hoffman-La Roche
IBM
JP Morgan Chase
Kraft
LexisNexis Canada
McCarthy Tetrault LLP
McMillan LLP
Miller Thomson LLP
North American Association of Educational Negotiators (NAEN)
Ontario Teachers' Pension Plan
Ontario Securities Commission
Osgoode Professional Development
Osler, Hoskin & Harcourt LLP
Oxford Capital Partners, Inc.
Pallett Valo LLP
RBC Financial Group
RBS (Royal Bank of Scotland)
Resound Music Licensing Company
Robins Appleby Traub LLP
Rotman School of Management
Ryerson University
Scotiabank
Sherritt International
Stikeman Elliott LLP
TD Financial Group
Torys LLP
TIFF
University of Western Ontario
University of Toronto
Wilmer Hale LLP
Wilson Vukelich LLP